Mixed-Use Secure Office Rentals available at 100 Voortrekker Road, Salt River, Cape Town
The Spice Yard is an exciting new secure office environment with excellent access to rail and MyCiTi transit systems.
The property is suitable for many types of tenants; a variety of spaces are available ranging from 25m2 to 700m2.
Some larger spaces are easily sub-divisable for tenants who require smaller rooms.
It holds affordable rentals, secure parking and an interesting precinct – thus far, a rum distillery, deli, florist and designer-leather manufacturer have signed up.
A standout feature at the Spice Yard is its courtyard. Inspiring a campus feel, it will set a new precedent in Salt River for innovative outdoor business spaces.
Beautifully considered with local flora and wooden details, it's perfect for a relaxing lunch, productive outdoor meeting or after-work drinks.
The spaces to-let (some with stunning mountain views) are all newly renovated industrial studios. A fresh coat of paint, fitted lighting, electrical points*, a kitchenette set and its ideal proximity to many established industries in Salt River and Maitland, let your innovations find a home at The Spice Yard.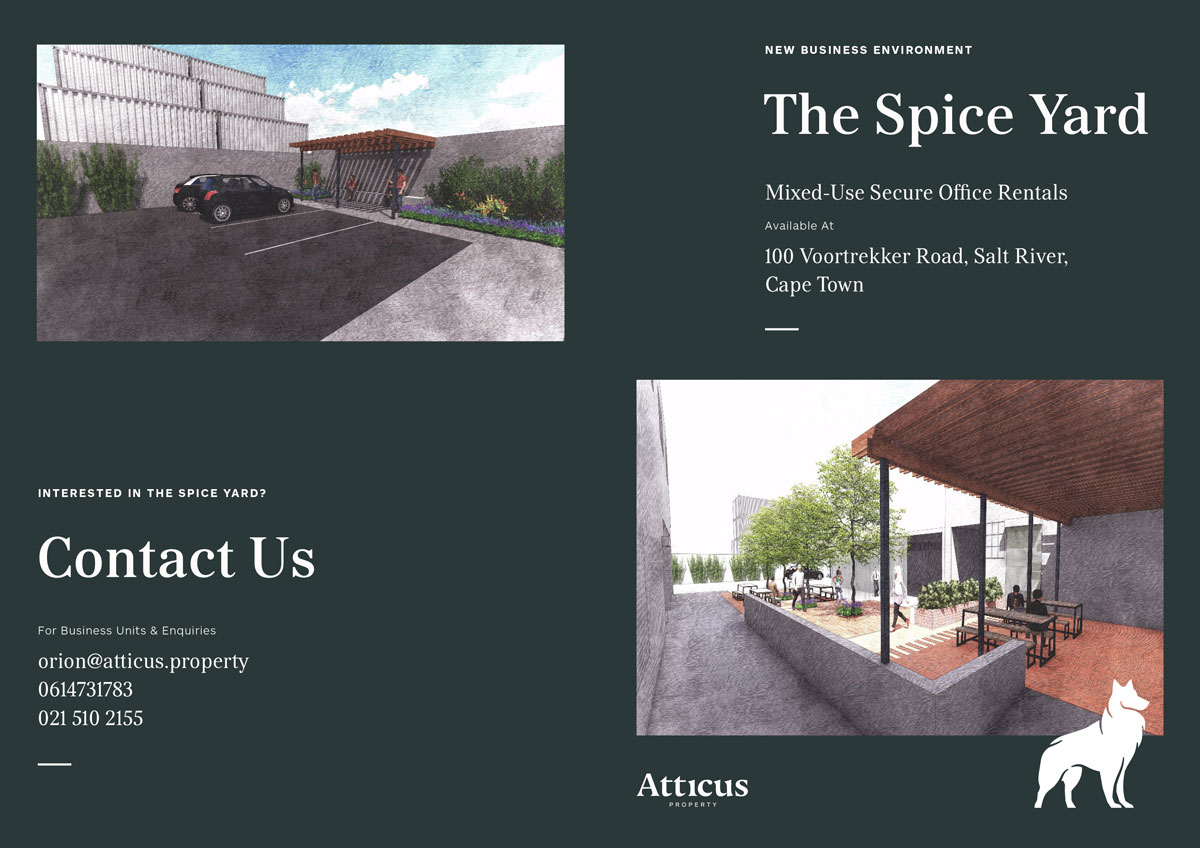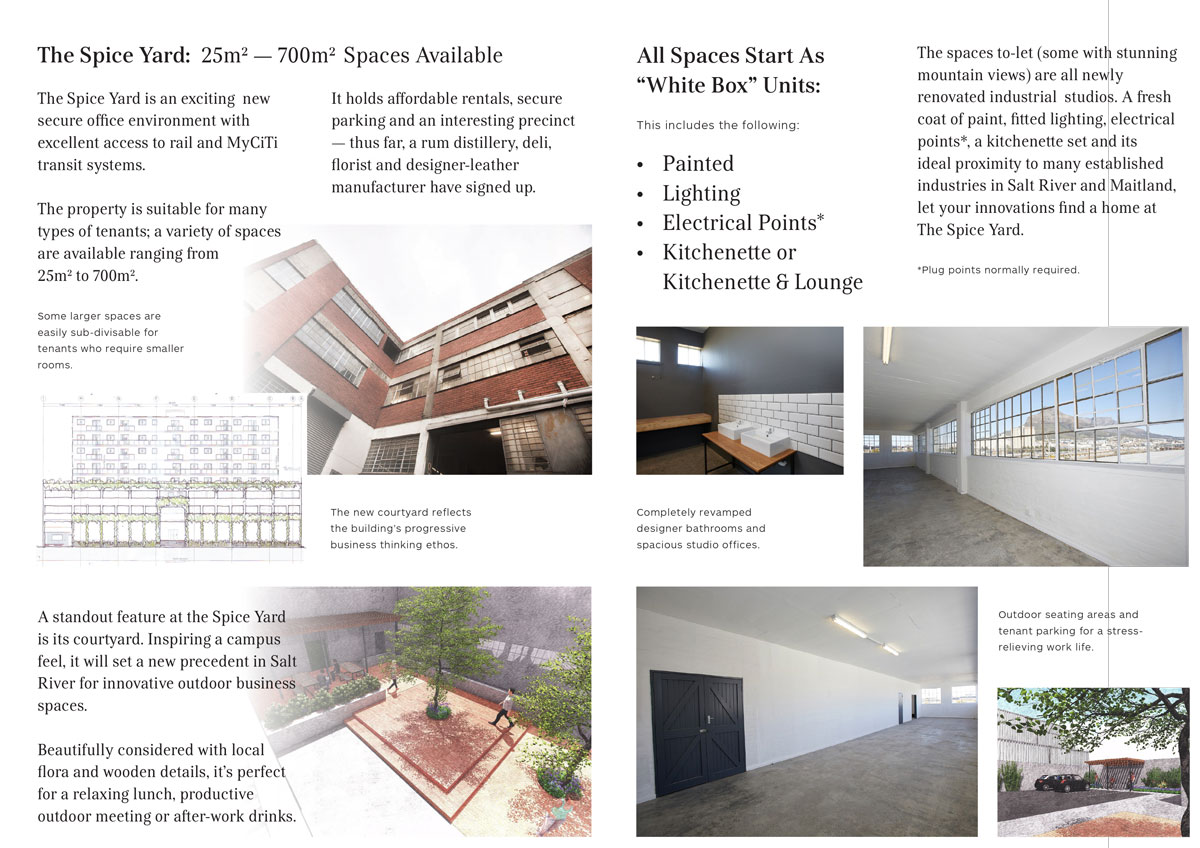 Can we assist you with the acquisition of a property, or to maximise the value on an existing portfolio?